"The Shelby Legend" By Dave Despain on the Speed channel
Posted on Friday 06-10-2011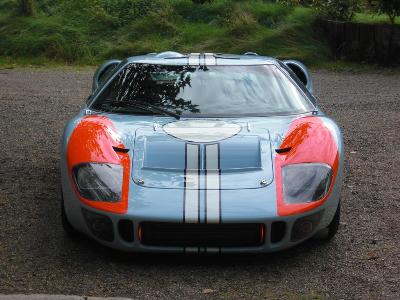 Speed TV's Dave Despain recently hosted one of his On Assignment specials that hit pretty close to home. Despain spent the hour looking into the legend of Shelby. As the show put it: The best sports cars cut their teeth on the race track: Porsche, Ferrari, Mercedes. One American renegade learned to beat the best at their own game, and his name is Carroll Shelby. In the 5th installment of his documentary series, Despain delves into the Shelby Legend to learn the secrets behind the legendary car builder's success: his championship pedigree as a driver, his stunning victory over Ferrari at LeMans, and his continued ability to manufacture some of the world's most sought after cars.
The show covers footage from the super fast AC cobra, to the Cobra Daytona Coupe which is the only American car to win a World Championship and the most significant accomplishment might have been taking over development of the GT-40 Le Mans project, leading Ford to not only compete with but defeat Ferrari in the Italian automaker's main area of expertise and notoriety, the 24 Hours of Le Mans.
If you missed the premier yesterday the good news is there are follow up episodes so set your DVR as you will want to see this more than once.
Friday June 10, 2011 @ 8:00am ET
Saturday June 11, 2011 @ 7:30am ET
Sunday June 12, 2011 @ noon ET For the article on this Click Here
For the article on this Click Here
For Photos on the filming of the event: Click Here