This is Shelby and Superformance's continuation GT40
Posted on Tuesday 02-23-2016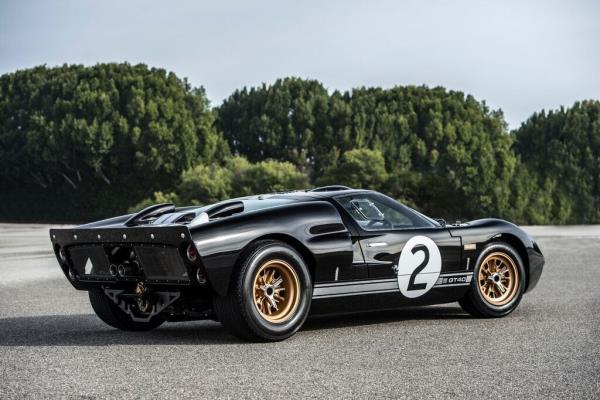 Top Gear : Tom Harrison 1 Feb 2016
"For the price of an R8, you can have an exact replica of the '66 Le Mans GT40."
"This is not the Ford GT40 MKII that headed the celebrated 1-2-3 at the 1966 Le Mans 24 Hours. It looks an awful lot like it, but it isn't it. What you're looking at is actually a recreation, the first of 20 to be built by Superformance, GT40 parts supplier Safir GT40 and Shelby American to celebrate the 50th anniversary of, well, that race.
We don't normally do replicas on TG.com, and we still don't, because this isn't one. Officially a 'continuation', it's as near to a factory-fresh, original GT40 as you can get without spending untold millions on an original. And that's if you can convince an owner to part with one.
Superformance and Shelby licence the GT40 name, and because the cars have proper GT40-style chassis numbers, they're eligible to join the GT40 register. So close are these recreations to the original car, that some 90 per cent of the parts are interchangeable. Yeah.
Looks proper, then. And it ought to for $169,995, before you add such luxuries as an engine and transmission. Shelby recommends one of its own aluminium 427 cubic-inch FE V8s – that's 7.0-liters to us non-Americans.
Available with either left- or right-hand drive, the GT40 has modern suspension, modern brakes, air-conditioning and an adjustable pedal box, but looks remarkably true to the original both inside and out. The car you see here is decked out in the black/silver color scheme of Bruce McLaren's 1966 winner, but you can have blue or red with white stripes if you prefer.
$170K is roughly £120K. You could have a boggo Audi R8 for that, with an engine and everything. But you shouldn't. This is better."