Sunday
14
04, 2019
Fabulous Fords Forever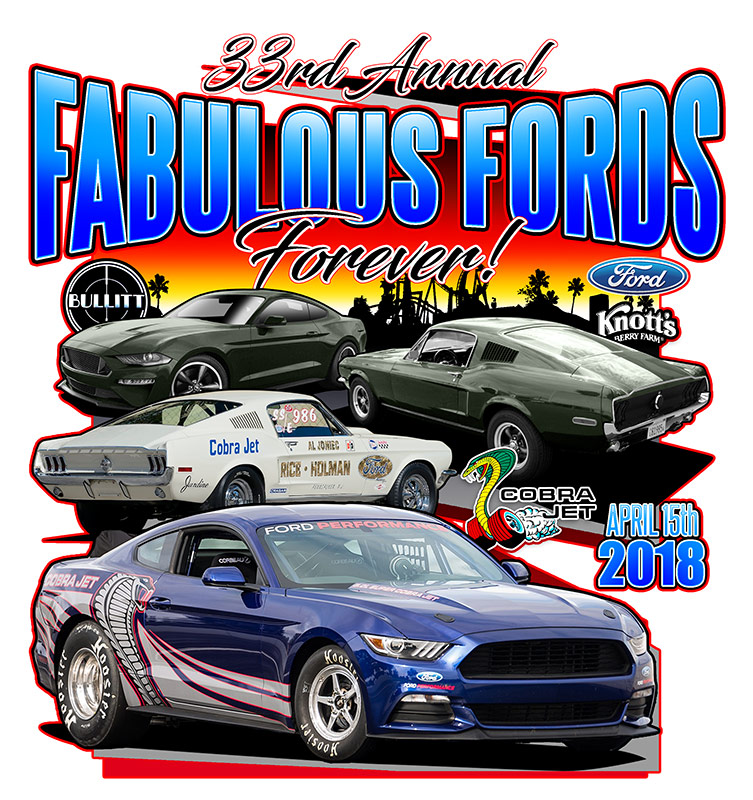 THIS IS THE WEST COAST'S LARGEST ALL-FORD CAR SHOW!
Presented by the Ford Car Club Council and the Ford Motor Company, the show celebrates ALL Ford, Lincoln, and Mercury vehicles, from 1903 to current models.
The 34th Annual Fabulous Fords Forever car show will take place on Sunday, April 14, 2019 and will be held at NEW VENUE: Angels Stadium of Anaheim. That's right, we've moved! Show times will be from 10:00am to 3:00pm.
Entrance is FREE FOR SPECTATORS! Parking is FREE FOR SPECTATORS at the Stadium!
Come celebrate 116 years of the Ford Motor Company, 80 years of Mercury, 60 years of the Ford Galaxie, and 55 years of the Ford Mustang! There will also be a special display honoring the 50th anniversary of the Boss Mustang and the Mach1 Mustang!
There will be 57 show classes, music, stage interviews, a FABULOUS Ford display, displays from Shelby and Saleen, show sponsors, celebrities & more!
Event Date: Sunday 04-14-2019